League of Legends: How to get Riot Points
How to get Riot Points in League of Legends.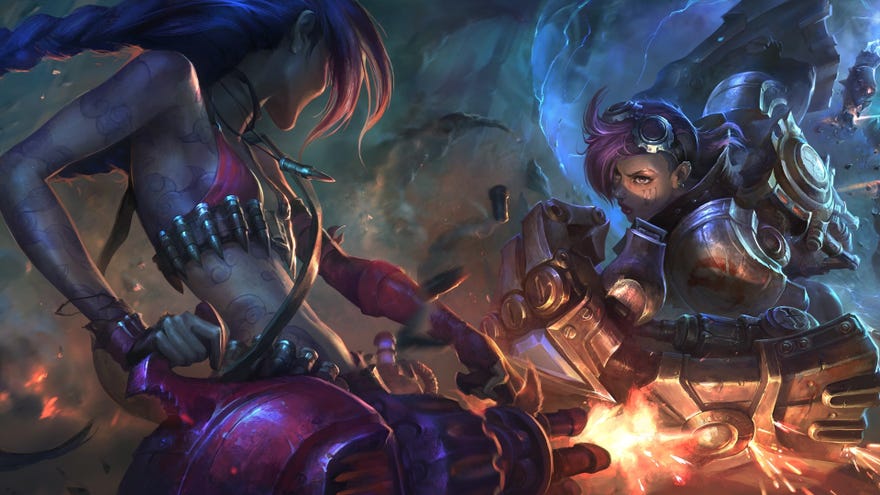 There are two main currencies in League of Legends: Blue Essence and Riot Points. You'll earn Blue Essence over time as you play the game, and it's something you won't need to fork out any hard earned cash for. In stark contrast, Riot Points are exclusively purchased with real-world currency and grant a faster route to the cosmetics you're after - as well as allowing you to perform actions like changing your summoner name too.
Riot Points can only be used in the League of Legends in-game store, and anything you purchase with them won't affect your gameplay performance. They are for players who want to get certain cosmetic goodies in a flash, or to get their account sorted out when it comes to transferring servers or account names.
For those of you who are new to the game, it can all seem a bit confusing at first. To help you out, we've put together a guide which clearly outlines how Riot Points work, what to purchase with them, and how you can get hold of them too.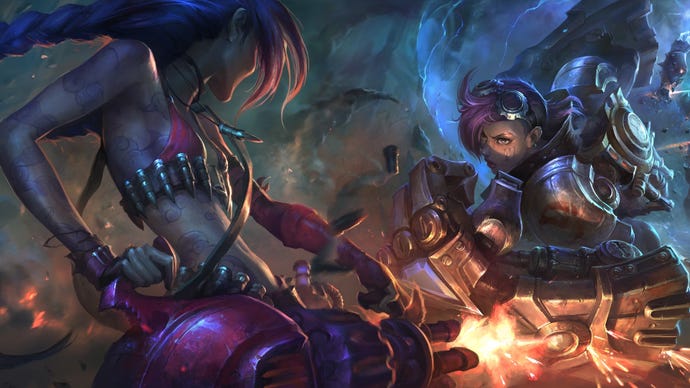 What are Riot Points?
Riot Points - or RP - are one of the main currencies in League of Legends, alongside Blue Essence or BE.
While Blue Essence is largely earned in-game without having to spend any money, Riot Points are exclusively gained through real-money micro-transactions.
You can only use Riot Points in the Riot Store to purchase cosmetic items or perform other actions like changing your summoner name or transferring your account to another server.
What can I purchase with Riot Points?
Here's what you can buy with Riot Points:
Champions
Champion Skins
Chromas
Special Bundles
Hextech Crafting Materials
Emotes
Ward Skins
Summoner Icons
Experience Boosts
Rune Pages
Summoner Name Change
Account Server Transfer
For a more in-depth breakdown of how Hextech Crafting works, as well as how to purchase Champions, make sure you check out our How to unlock Champions and How to get Blue Essence guides!
More great League of Legends guides:
How do I get Riot Points?
Here's a breakdown of how to get hold of Riot Points in the League of Legends client.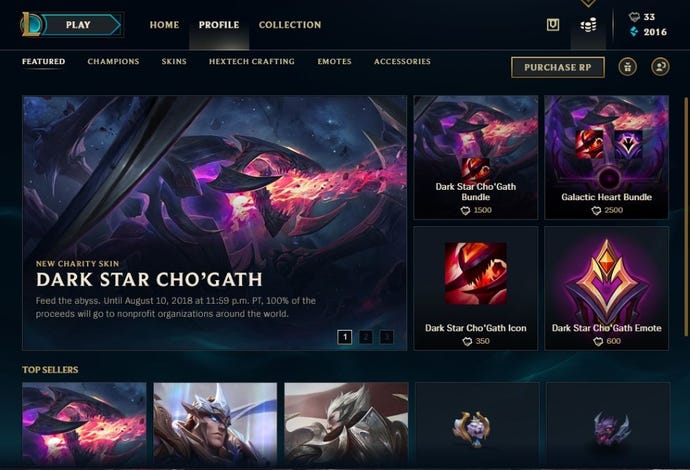 In-game
Log in to the client.
Click the icon that looks like a stack of coins. It's over to the left of your Summoner name at the top right of the screen.
Once you've done so, click the "Purchase RP" tab which should appear towards the top of the page.
You'll then be taken to a new landing page. First you'll need to select your purchase method on the left, followed by the amount of Riot Points you're after.
When you click on one of the Riot Point options, you'll then be prompted to enter your card details before clicking "Pay Now" to complete the purchase.
The Riot Points will appear in your account straight away and you'll find them at the top right of your screen next to the Blue Essence icon.
Now you can go ahead and spend them on anything you want!
Gift Cards
You can also purchase gift cards that contain Riot Points. In order to claim them, you'll need to enter the code found on the back of the card. Here's a quick breakdown of the entire process.
Click the Store button in the client.
Click on the Account button that's just to the right of the little present icon.
Select the "Redeem Codes" category.
Go ahead and enter the code in the window exactly as it appears on the card, then submit.
Price Breakdown
Here's how many Riot Points your cash will net you.
£5 - 790 RP
£10 - 1580 + 70 Bonus RP
£15 - 2370 + 155 Bonus RP
£20 - 3160 + 190 Bonus RP
£35 - 5530 + 420 Bonus RP
£50 - 7900 + 700 Bonus RP
That wraps up the first edition of our guide to how the Riot Point system works in League of Legends. If you've got any questions about the process, just ask in the comments and we'll do our best to get you on the right track!