A Leaked Look At The Cancelled Legacy Of Kain: Dead Sun
What could have been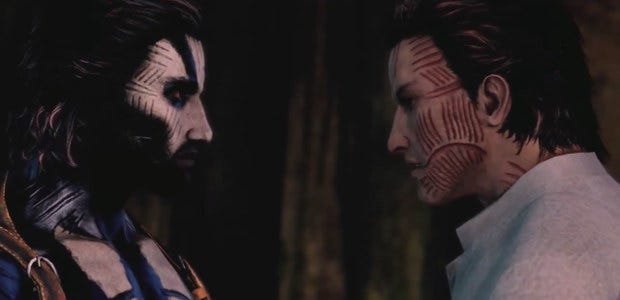 Cast your mind back to 2013, when Square Enix announced the first new Legacy of Kain game in a decade. Well. Sorta. Nosgoth is set in the same universe as the vamp 'em up series, but a free-to-play multiplayer game rather than the usual singleplayer murder adventure. Well!
Turns out, according to whispers and rumours, Nosgoth was the spun-off multiplayer side from a Legacy of Kain game cancelled in 2012. Made by Climax Studios, it was to be named Legacy of Kain: Dead Sun. And now you can watch half an hour of leaked footage which, if not real, would have been a monumental effort to fake.
It's the result of years of digging by NeoGAF forum poster 'Mama Robotnik', who's chatted to lots of people and turned up a load on the game's development, its story, and what might have been. It would've been an open world-y sort of a game, with a hub leading to dungeons and so on.
Mama Robotnik's research only mentions Xbox 360 and PlayStation 3 versions, granted, but I'd be jolly surprised if PC weren't planned too. And besides, even if not, don't PC folks want to know what happened to the series?
I won't recap the thread, so do give it (and the replies from folks who say they worked on it) a good read. Here's the gameplay video, which is logos and menus for the first 80 seconds: