Lego League - Lego Batman 2: DC Super Heroes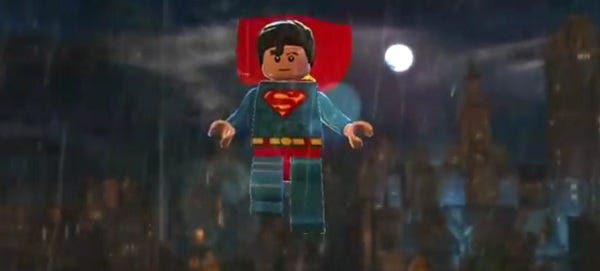 All the heroes and villains are coming out to play in the cumbersomely titled Lego Batman 2: DC Super Heroes, or at least a great deal of the heroes and villains created or legally owned by one major comic book publisher. I'd go through the trailer and try to identify as many as I can but I'm already confused as to whether there are several Robins running around or whether it's the same Robin wearing different puzzle-solving costumes. Wonder Woman and Green Lantern are the only heroes known to be included beyond what we see here but it's the villains I'm more interested in. Watch the first footage below, enjoy the reassuringly familiar musical themes, and see who you can spot.
It never takes long for someone to correct me if I'm wrong, so please do when I confusedly state that I think this is the first Lego game in which the characters have spoken actual words?