Let's Start Every Day With Cartoon Violence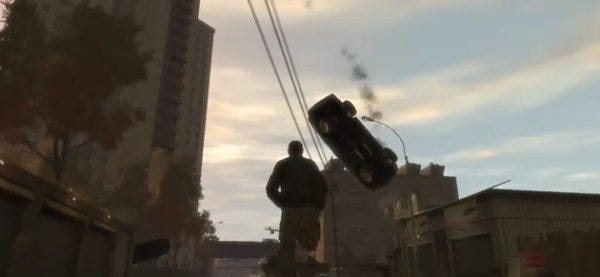 A GTA4 video which features "frictionless cars" has been doing the rounds. I post it here in case you've not seen it already. It's moderately amusing in an ouch-but-haha-ragdoll-horror sort of way.


Funny how games try so hard to produce realistic physics, and then we are amused by physics gone crazy.