Lie Party: R.U.S.E. PC Demo Released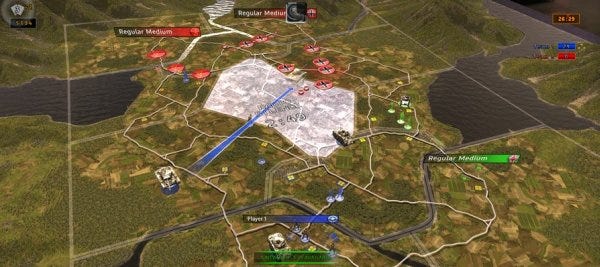 Lies, damned lies, and ballistics. That's what's in store for anybody who chooses to download the R.U.S.E. demo, which is available right now on Steam. Worth mentioning once again that R.U.S.E. isn't going to feature Ubisoft's DRM of legend, so it looks like this whole mess has worked itself out peacefully.
A video of R.U.S.E. isn't to be found after the jump.

Aha! I rused you! Ha. It's alright, this rusing business. This video's part 1 of the walkthrough they showed at E3, earlier this year.