Life Is Strange makers Don't Nod announce release date for Harmony: The Fall Of Reverie
The visual novel about alternate worlds is coming next month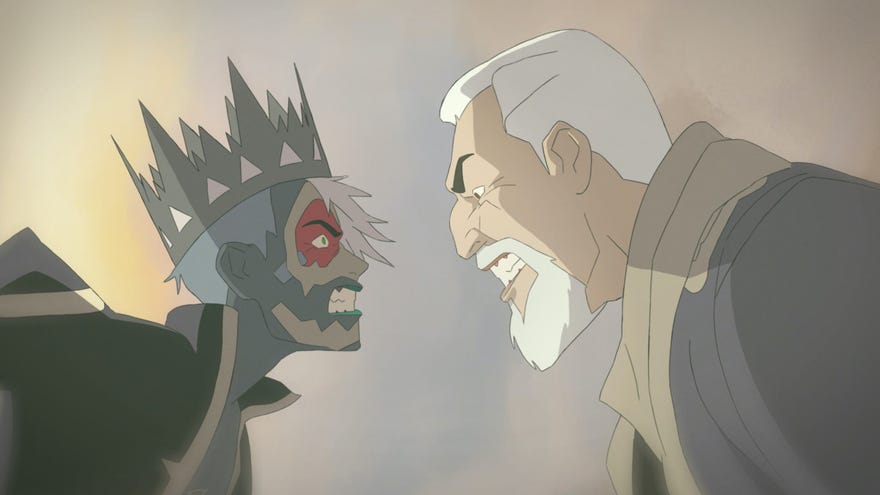 Developers Don't Nod are carrying over their signature melodramatic decisions and super-powered characters with their next game: Harmony: The Fall Of Reverie. The studio behind Life Is Strange and Tell Me Why announced their visual novel earlier this year, but we now have a solid June 8th release date. A playable demo is also available as part of the LudoNarraCon festival on Steam.
Harmony: The Fall Of Reverie tells a double-sided story. You start the game as Polly, a young woman who returns to her megacorp-infested hometown to investigate her mother's disappearance. She soon discovers powers of clairvoyance, gets transported to the alternate world of Reverie, and takes on the role of Harmony. Essentially she lives a double life, split between her real-world problems and her apocalypse-defying responsibilities. Talk about a work-life balance.
As a Don't Nod game, you can expect tough choices and plenty of conversations, but Harmony is shaking up the formula in some key ways, namely with the Augural board. The Augural is a web of nodes that lets you see future scenes - or the outcome of each decision - before you have the chance to click. It's the "think before you speak" adage, but gamified, and in this game, decisions will impact both worlds.
The way you progress through the board is quite exciting, too. The world of Reverie contains six personified Aspirations (Glory, Bliss, Power, Chaos, Bond and Truth) who all act as deities, striving for control of the realm. Harmony (aka Polly in goddess form) can side with the different Aspirations during conversations, which will grant you various crystals and allow you to unlock new scenes in the Augural board.
I'm digging that touch of RPG character-building to the whole affair as you invest crystals into node paths and properly plan for a hypothetical future. Or you can simply ignore all of that and act on your gut feelings, either to avoid spoilers or to recreate the Life Is Strange experience of immediate regret.
Celeste's amazing composer Lena Reine is behind the sound decks; her mix of soothing synths and bouncing boops sound great as always. Paired with some gorgeous 2D, comic book-style animations, Harmony: The Fall Of Reverie is definitely a looker.
Harmony: The Fall Of Reverie is coming to PC via Steam and Nintendo Switch on June 8th, followed by other consoles on June 22nd. Don't forget that playable demo that's available on Steam until May 21st, if you'd like a slightly early taster.