Live Free, Play Hard: The Week's Finest Free Indie Games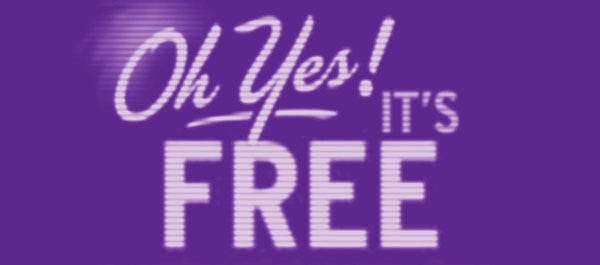 GAME OF THE YEAR BEST OF EDITION TOP 10 APOCALYPSE GAME OF THE YEAR 2012 BEST OF GOTY EDITION EDITION

Looking for more free games? Check out our round up of the best free PC games that you can download and play right now.
First off, lists are bullshit.
But these are indie games, not some Triple A Shooter that everyone knows about already, so we threw together our top 5 in the following categories to entice you to take a second look at some of the best games of the year.
Twine
Edutainment
Horror
Story
Multiplayer
Platformers
Puzzle
Adventure
Arcade/Action
We were going to do a single civilly discussed top 10 but that method would have resulted in murders so we split apart to make our own.
Terry's Top 10 of 2012
Stephen's Top 10 of 2012
Aquin's Top 10 of 2012
Porpentine's Top 10 of 2012
Wow I guess I'll talk about my top 10!
------------------------------------------------------------------------------------------------------------------------------------
rat chaos by j chastain
UNLEASH RAT CHAOS UNLEASH RAT CHAOS UNLEASH RAT CHAOS UNLEASH RAT CHAOS UNLEASH RAT CHAOS UNLEASH RAT CHAOS UNLEASH RAT CHAOS UNLEASH RAT CHAOS UNLEASH RAT CHAOS UNLEASH RAT CHAOS UNLEASH RAT CHAOS UNLEASH RAT CHAOS UNLEASH RAT CHAOS UNLEASH RAT CHAOS UNLEASH RAT CHAOS UNLEASH RAT CHAOS UNLEASH RAT CHAOS UNLEASH RAT CHAOS UNLEASH RAT CHAOS UNLEASH RAT CHAOS UNLEASH RAT CHAOS UNLEASH RAT CHAOS UNLEASH RAT CHAOS UNLEASH RAT CHAOS UNLEASH RAT CHAOS UNLEASH RAT CHAOS UNLEASH RAT CHAOS UNLEASH RAT CHAOS UNLEASH RAT CHAOS UNLEASH RAT CHAOS
Dys4ia by Anna Anthropy and Liz Ryerson
Dys4ia sticks with me as one of the landmark queer games in that it was purely the creation of two women and the mechanics were built for the subject matter instead of reskinning something that already exists. Dys4ia doesn't give a shit about killing you or blocking your progress, it just wants to be touched, to share its tempo of frustration and hope with you.
But a lot has been written about Dys4ia's subject matter and not enough about Dys4ia's sounds. Specifically, Liz Ryerson's music is a huge part of the experience for me and one of the most important game soundtracks of 2012, differentiating itself both on a technical and a personal level.
The music of the four levels is in the same basic progression of C major to F major and shares the same instruments, effectively part of one larger piece.
Bittersweet synth, tremulous organ, and most significantly of all, heavy use of crowd sampling covered in fuzz--the way it is for queer women walking down the street, the whispering that pursues us, doesn't matter whether it's real or not, it's real often enough to become part of our mental soundtrack, like tinnitus.
The soundtrack of being achingly isolated in a parallel world.
Lim by merritt kopas
I replayed Lim to see if it was as good as I remembered. It was better. Trapped, shaking, beaten even after I conformed, always a little unpredictable, the way violence often is.
Lim maps onto our respiratory system and captures the cadence of holding our breath in crowds.
Breathing. Such a basic thing. It can be easy to absolve oneself of complicity in a bigoted culture if one isn't guilty of direct violence or discrimination. Being not-evil isn't enough. We must also make our social settings breathable.
Many focus on the physical violence of Lim, but the erasure of identity is significant too, the way others refuse to see your rainbow. Fuck 'em if they can't see your rainbow.
Goblet Grotto by thecatamites, J Chastain, NEW VADERS
A game about exploration that doesn't force you to stop and do pointless things, instead encouraging you to run recklessly to your death...
Figuring out which systems are fake and which are surprisingly real...
Goblet Grotto doesn't focus on retro graphics or mechanics (although it does make fun of complicated old systems) but on the experiences surrounding old games. For me, nostalgia isn't so much chiptunes or pixel art or a particular ruleset, it's this: the experience of encountering a game with unjaded eyes and wrestling with its idiosyncrasies.
Frog Fractions by Twinbeard Studios
Frog Fractions asked us to dream big and for a while, felt endless enough to contain that dream. Best Implementation of Hallucinogenic Quicksand In Game Form of 2012.
Republia Times by Lucas Pope
Elegant use of mechanics as story, and the story is timeless and political and darkly funny. Best Helpless Cog in a Dystopian Machine Arranging Headlines so Your Family Doesn't Die at the Hands of a Brutal Dictatorship Sim of 2012.
Kumiho by Christina Antoinette Neofotistou, Fedor Jutte
Most of the games on my list subvert expectations in one way or another, almost too coy to settle down and be honest games. Does Porpentine even like any games that resemble games?
Well here's my favorite arcade game of the year, Kumiho, a SHMUP with beautiful production (the idyllic, plucked menu music that occasionally hints at approaching adventure with the false build-up of martial snare rolls, waiting for you to press play and set off the stirring battle theme--heroic, energetic, sweeping, and then the monstrous roars of the squid deity bosses as they emerge from the mist)
and a blink mechanic.
The effect of this mechanic is to make you feel like a badass, dashing through a sky hot with deadly orbs, free space dwindling until by the final level you have zero room for error, darting from gap to gap in a rolling sea of energy.
The teleport mechanic means you die because you dared, not from helpless suffocation.
Live Forever by HUBOL
The random quote that flashes at the beginning...
The erupting orifices that grow in response to porn...
Because I was able to jizz and vomit at the same time destroying everything in my path...
Exuberance, the game.
Unmanned by Molleindustria, Jim Munroe
Haunting, as much as I squirm to use that word--haunted, yeah, in terms of a negative reaction to the spirits of dead people, to impersonal, faceless spirits. The drone operator can never confront those they cause violence to because it was all anonymous and remote. The haunting has no physical basis, no neighborhood, it is horrifyingly disconnected and autonomous, with no apology to speak, no phylactery to shatter.
Technology permits an increasing distance to trauma--and this is a spectacular use of technology to disseminate a counter-reaction.
Vidiot Game by GZ Storm
Best character creation ever, endless minigames that progress until death, game-melting glitches...
A good spectator sport, watching people's reactions for the first time. The random text choices are an appeal to the player's personality--there is no right answer, just lots of FUN ANSWERS THAT COULD GET YOU KILLED.
Vidiot Game also satisfies the vital criteria of, could I enjoy this if I had 30 seconds left to live, like if I was bleeding in a ditch and the rain was pouring down. Imagine dying in a hole while downloading Dragon Age on Steam, desktop computer half-submerged in mud, optical mouse having trouble tracking across the storm-spattered sludge. Depressing. Now imagine playing Vidiot Game while dying in a hole. Still depressing. But slightly less so.
What I'm saying is indie games are good for people who live in constant anxiety and fear of death.
------------------------------------------------------------------------------------------------------------------------------------
BONUS ROUND: LIST OF HIGHLY ACCURATE INDIE GAME PREDICTIONS FOR 2013
A game about highly delicate neurosurgery with a Mario Kart twist.
The first game to go physically shopping in a store (possibly using this code). This game will eventually buy a gun and commit suicide. Is it a game? More of a notgame, if you ask me.
A game from the perspective of the Sun. It will be in real time. Your enemy is the Earth. You win after billions of years.
Someone will reinvent HyperCard and usher in a new era of personal creation.
A business sim with extreme violence, body horror, and gender themes.
People realize video games were a vulgar fad and go back to real art like Books and Paintings. Oil barrels crammed with burning cartridges and CD-ROMS, lead game developers forced to recant...then sanity is restored at long last.