Hype 'n' Hallowe'en: LoL Worlds Dates And Venues
A European road trip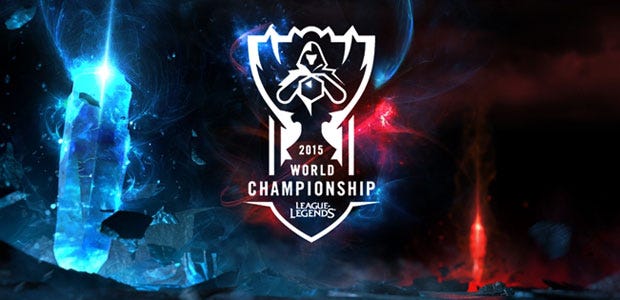 Remember how the 2015 League of Legends World Championships are in Europe but "Europe" hadn't previously been narrowed down in any way? Well that vagueness has now given way to detail - Paris, London, Brussels and Berlin.
It feels like a tour of familiar haunts in some ways - Paris was the scene of last year's All-Star event, London hosted one week of the 2014 European LCS summer split and Riot recently moved their EU LCS base of operations from Cologne over to Berlin.
I'm really looking forward to this, particularly the London part which is at Wembley Arena - the same venue as for the LCS summer split roadshow. That show wasn't without a issue (I'm thinking of Gambit and how visa issues meant they couldn't field their core team) but the atmosphere in the crowd was fantastic. I'm so used to traveling abroad to experience that electric enthusiasm from a huge crowd and to have it turn up in what was essentially my back garden was a weird thrill.
I was also secretly hoping for a few curve balls in terms of countries but that's mostly because eSports events, as my mother would put it, get me out of the house.
Here are the official details:
Group Stages:
October 1-4 and October 8-11 - Le Dock Pullman, Paris

Quarterfinals:
October 15-18 - SSE Arena Wembley, London

Semifinals:
October 24-25 - Brussels Expo, Brussels

Finals:
October 31 - Mercedes-Benz Arena (formerly O2 World), Berlin
P.S. The finals, as you might have noticed, are on Hallowe'en which I assume means that the winning team will celebrate by dragging the Summoner's Cup round Berlin (yes, all 70lbs of it) for super-sized trick or treating.
P.P.S. I am now going to try and work out how much candy corn the Summoner's Cup could technically hold.
UPDATE: I did some estimates and I think the Summoner's Cup could hold 3,327 pieces of candy corn.