Magic: The Gathering Arena will come to Steam this month
I bet it's good on Steam Deck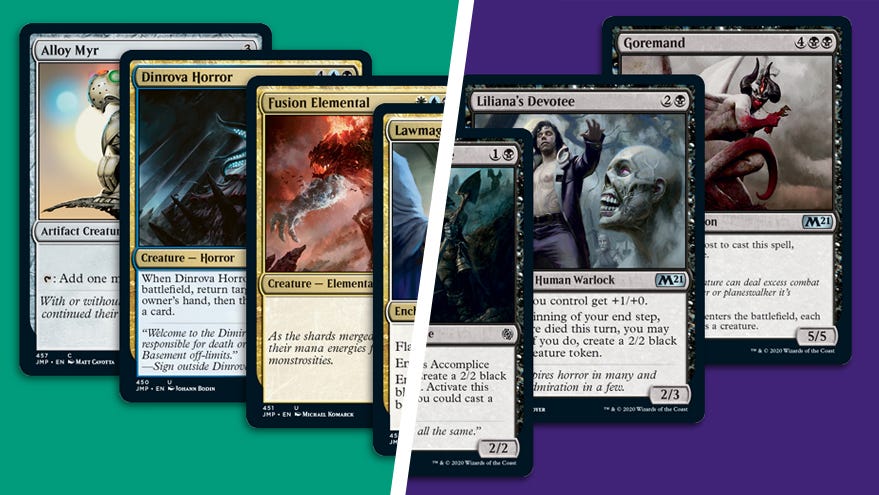 Magic: The Gathering Arena was released in 2019 as a (better) digital adaptation of the decades-old physical trading card game. Our review deemed it a success for its ability to make untapping and cycling graspable for newcomers and for its adoption of HearthStone-style attack animations.
Previously it's only been available as a download from its own website, but now Wizards say it'll come to Steam on May 23rd.
From its Steam page, it doesn't sound as if it's getting any particular features for its Steam release. It remains a trading card game that includes a tutorial, 15 unlockable decks, different game modes including Draft and Brawl, and cosmetics, card sleeves and pets to be attained via daily rewards.
It also, naturally, includes an in-game store for spending real money on all of the above and more. Arena often receives new MtG card sets before they're released in physical form, and new sets are often announced months in advance. The deckbuilder returned to Innistrad earlier this year and will get crossovers with Assassin's Creed and Final Fantasy in 2024.
While an already released free-to-play game coming to Steam might not be the most exciting news, there is one obvious advantage: it should mean that Arena is playable on Steam Deck. It's too early to know whether it'll be given Verified status, but Arena is already available as a touchscreen iOS and Android screen, which is a good sign that its UI and controls are adaptable to Steam Deck's handheld format.
I've not played Arena, or any Magic: The Gathering, but maybe I'll give it a go. It's on our list of the best digital board games on PC and our sister site Dicebreaker make the latest sets sound interesting.