Magicka: Wizard Wars Is Available Via Early Access
It's Wizard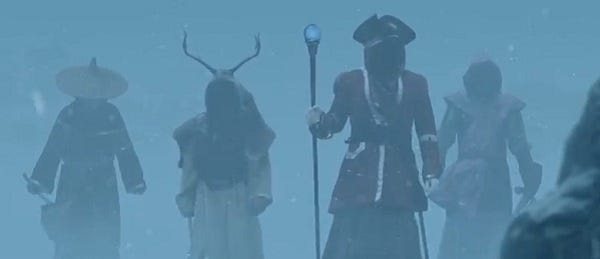 UPDATE: I am having trouble connecting to games, seems it might be over-subscribed.
And I am going to jump right in, so expect some thoughts on it soon. I've been itching to get my hands on Magicka: Wizard Wars - Paradox's pared down team combat version of Magicka - since I saw it in action at GDC earlier in the year, and I believe it could well be the arena-combat type game that suits my personal sensibilities as a giant dork. Paradox explain: "two teams of four wizards each will do their best to incinerate, refrigerate, and defenestrate one another in chaotic combat, utilizing the versatile, element-combining spell system of Magicka. With friendly fire in full effect, wizards will have to think on their toes and mind their aim as they contend with imps, enemy players, and each other." A frankly rather weird new trailer creates fanfare for the appearance of the game, which you can see below.
The early access page is here and there's a Steam page here.