Nebulous: Mass Effect Andromeda Due In Early 2017
Still vague!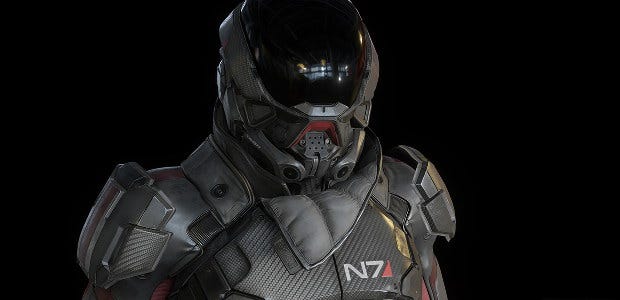 Last time we talked about vague release windows for Mass Effect Andromeda [official site], you told me were planning to spawn a child in time for its launch. You told me you would name that child Ianlusive Manfred. Well, I'm not going to argue with you again, but I will tell you to wait a few months to to begin spawning. BioWare's RPG is now due in 2017, some time before the end of March.
If you're really desperate for scraps, hey, folks have dug up a better look at the guy from that trailer?
Electronic Arts mentioned the revised release window during a recent moneychat with investors, Eurogamer report. When EA officially announced Andromeda in June 2015, after years of talk about 'the next Mass Effect game', they said it was due in the 2016 holiday season. The thing which got you going on about Ianlusive was slightly more vague chat about releasing before March 2017, and now, yep, we know it'll be in the final quarter of EA's fiscal year: between January 1st and March 31st, 2017.
One day, maybe we'll even have a release date. That's not to say I think you should try to have your spawn hatch on launch day - there's no strict nine-month timer, and you'll only end up disappointing yourself.
Anyway, the trailer guy, yeah? Back in October, BioWare Montreal senior character artist Furio Tedeschi showed off his high-poly Zbrush work on the Pathfinder model, which was made by Herbert Lowis. It's old-ish and, y'know, a model render, but Internet detectives only recently spotted it and look I can show you these renders or I can go back to talking about baby names. Which do you want?
Good then.
BioWare did say that the trailer chap wasn't the player character, mind.