NCsoft's MOBA Master X Master Coming Our Way
Crossover clash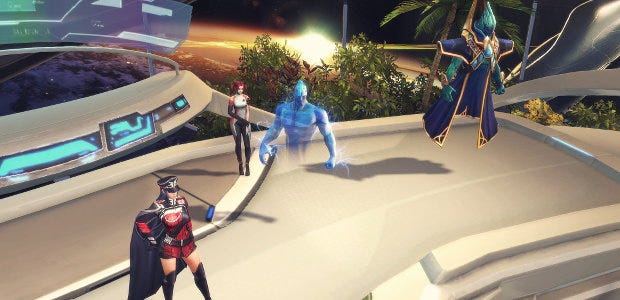 Blizzard's MOBA Heroes of the Storm is a big crossover between all their games, and NCsoft think that's a grand idea. The Korean publishers have announced a western release for Master X Master [official site], a MOBA whose lineup includes characters from their other games. As with gin & tonics, no MOBA is complete without a twist. MXM's is that players pick two characters and can 'tag' between them mid-combat.
Master X Master is due to launch in Europe and North America some time between July and the end of this year, but NCsoft don't have much to say about it right now. Along with those MOBA-y competitive things, it'll offer five-player PvE co-op. Its lineup of thirty characters will include new creations as well as folks from games like Guild Wars 2, Aion, and Blade & Soul. And... that's about it. What more do you need me to say right now anyway? Here, you can watch a bit yourself from the Korean release:
As for moving pictures in English, I don't know why this announcement trailer skips the whole 'tagging out' thing, though I'm certainly up for people surfing on corpses (Night Slashers appears to be the coolest game in the world?):
Where's my damn g&t.