Masters Of A Pirate World: Caribbean!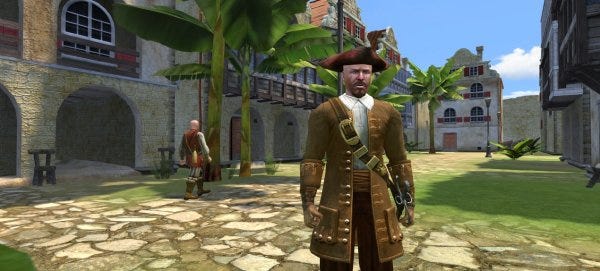 Eador devs Snowbird have started talking about their secondary project, Caribbean! which we mentioned all the way back here. That's Caribbean! in the sense of Pirates! rather than me being particularly excited about it, you understand. Nevertheless it's an hugely ambitious project, allowing people to tackle that region of the world in the 17th century in a manner similar to the way Mount & Blade tackles medieval Eurasia. They've had a bit of a struggle with the game, and explain: "Having started with 'Mount & Blade with ships' concept over time we almost switched to making a war and historical colonization simulator."
The beta, which was previously flagged up on their forums, has bene much delayed, but is now likely to happen soon, and could be worth keeping an eye on. You can also play it at Rezzed(!) So that's nice.