MechWarrior 5: Mercenaries shows off four-player co-op
Heavy boots of lead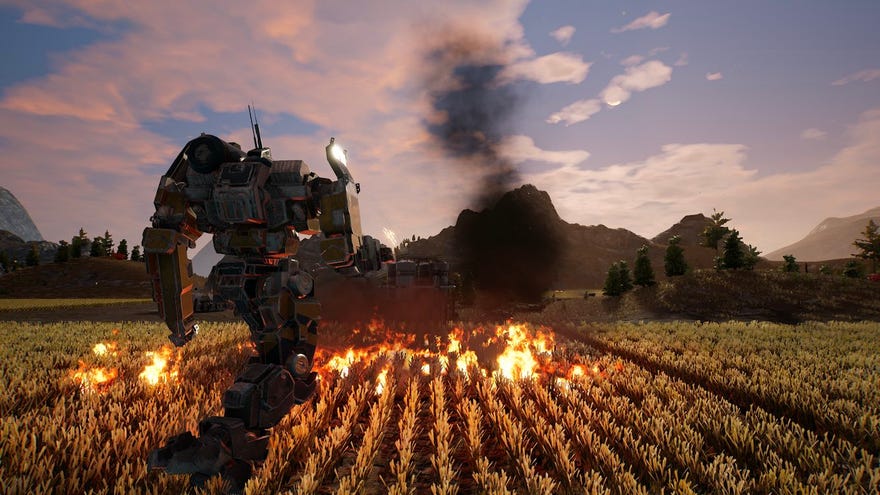 We still have 997 years to go until we're stomping around inside honking great mechs in the style of MechWarrior 5: Mercenaries, but we don't have to way quiiite as long for the simulation of our future by Piranha Games, makers of the free-to-play MechWarrior Online. Yesterday they announced MW5 is due to finally launch on September 10th, 2019 - a good ten years after Piranha first announced plans for a new singleplayer MechWarrior. That's still a long way out so hey, in the meantime you might enjoy watching a new trailer as well as some cooperative action.
As the Mercs subtitle denotes, this will continue the mercantile side of MechWarrior by putting us in control of a new mercenary outfit making megabucks by exploding robots. We'll manage 'em and all that, but most importantly stomp around exploding robots. Primarily a singleplayer game, it will support cooperative multiplayer too, letting up to three pals join you on missions for funsies.
You can see some of that co-op action in yesterday's archived livestream from Mech_Con, the bot-o-rama where Piranha are showing all this:
(The sound is weird cos it's not drawn directly from the game but rather the other camera in the mech pod with the fella nattering.)
I do like the wave of fire flashing briefly across the grass when a laser drags over it. Also the walking through buildings.
Mech_Con also brought a new flashy marketing trailer sorta thing, doing those trailer things:
Plus of course you can play inside the MechWarrior universe with the BattleTech game. Its latest expansion "gives me a cast-iron reason to keep playing indefinitely," our Alec said in his BattleTech: Flashpoint review.