WW2 2: Men of War Assault Squad 2 Early Access
A war of men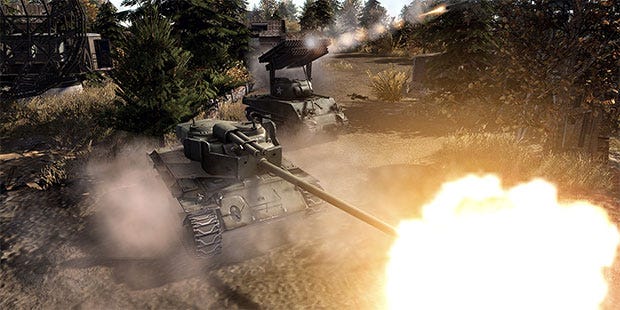 Jim! Jim! Oh, where is that boy? Oh dear, with our resident Men of War expert on sabbatical we've been left ill-placed to cover developments on 1C's latest instalment in their usually clever'n'careful WW2 squad-strategy series. Well, Men of War: Assault Squad 2 is out now on Early Access, so I guess the brave and the bold can find out whether it's any cop themselves, if they're prepared to chance a twenty spot on it.

There doesn't seem to be an official trailer, and most of what's on YouTube is the now-standard Very Enthusiastic Man Talks All Over It fare. I did briefly consider "Raptor reviews some recently released screenshots for Men of War: Assault Squad 2!" but there is far too much wrong with that sentence. Instead, here's a random person's commentary-free multiplayer match for you:
Looks rather familiar - so I suspect the difference is in the experience rather than the surface.
Here's what we're officially told to expect:
Men of War: Assault Squad 2 features new single player style skirmish modes that take players from extreme tank combat to deadly sniper stealth missions. Commanders can now faceoff against opponents on various new multiplayer 1v1 – 4v4 maps. To truly bring the battles to life though there is the new 8v8 game mode designed for huge battles on spectacular maps.

This new Assault Squad game brings significant game engine and visual improvements as well, with special attention paid to ones that were highly requested by the players.
So yeah, it's more a riggered MOWAS than it is going to brand new places, but in theory there's nothing at all wrong with that.
Anyone been in on the closed betas? What are your thoughts?