Men Of War: Assault Squad GOTY Is Worth Buying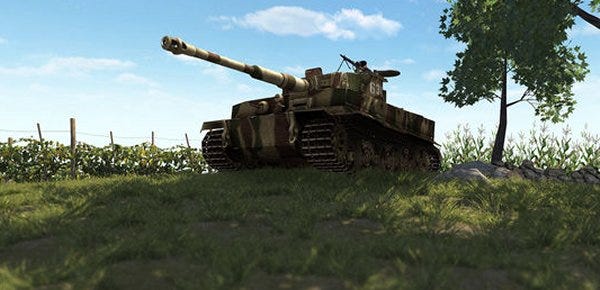 In retrospect, I should probably have made more of a fuss over the superb Men Of War: Assault Squad, because it was one of my favourite experiences of last year. Yes, it was a co-op/multiplayer remix of the original, and all the DLCs meant the pleasure was sort of fragmented, but actually I spent many meticulous hours playing through this game both solo and with my MoW-playing friends, and the result is always one of the best RTS experiences I can think of. The original game and all the DLCs are now being bundled together in a Game Of The Year edition. 1c explain: "The pack totals 25 skirmishes, over 50 multiplayer maps, 5 playable nations, over 100 infantry weapons and over 200 vehicles." It only seems to be on GamersGate so far, but I expect it will pop up elsewhere today.
I've posted the most recent devs versus game video below to provide the clueless with a taster.