Mind Full Of Mac: Psychonauts OSX Release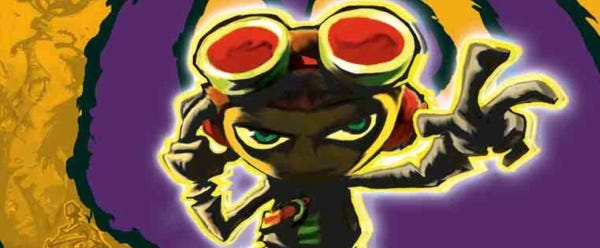 Psychonauts unexpectedly updated itself on Steam today, adding achievements and cloud saves. For our Macintosh brethren, there's super-exciting news in that the game is now available on OSX, so you too can neglect to buy it. To ensure that your portable iDevices won't be jealous when they see the mindscapes you're traversing, Doublefine have also released a Memory Vault Viewer app, which has all the memory slides with new commentary by Tim Schafer and Scott Campbell. Along with the other Steamy updates, there's also a difficulty tweak to one area of the game. Guess which one? I'll tell you, but only if you click for more.
"We are really excited to finally be answering fans' requests for a more difficult Meat Circus," stated Tim Schafer in his press release. Most sane human beings actually considered the Meat Circus to be far too difficult, of course, and he knows that, which is why the statement was a carefully orchestrated lie. The Meat Circus is actually easier now.
Oh, Tim, you card. You really are the limit.
Here is one reason why Psychonauts is so amazing: