More Alone: Lone Survivor: The Director's Cut Trailer
A slice of Director niceness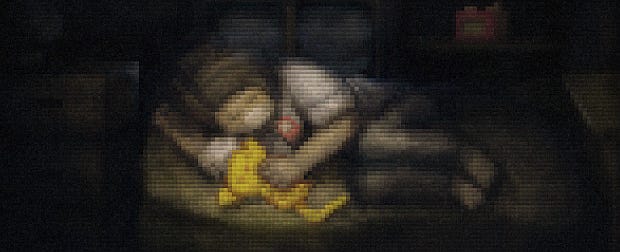 Adam's many words on Lone Survivor, the excellent horror adventure game from Jasper Byrne, are now completely redundant. A waste of black and white pixels. A pox on the RPS servers. I'll log-in later and delete them, and then possibly delete Adam and take his place. Why? Well, Lone Survivor is about to receive the attention of a Director's Cut, which will bring more story, better lighting, as well as bits that were cut for being too elaborate to make properly before the release date. It will re-frame the game. Why kill Adam? I dunno. It's something to do. An eeky trailer with a strange song is beneath.

There will be function to the updates, adding new effects and lights to each scene, new music, new dialogue, and game over music. The form will bring new side-quests to compliment the six new locations, the pair of new endings, and a new meta-narrative that emerged as Jasper was polishing up his old gem. He's even added a pair of new endings.
This is all thanks to a deal with Sony to bring the game to the various PlayStations (I've lost count), so while he made the new content for the black slab, he nicely decided to redo the PC version as well. The PlayStation version is out today, and the PC version will be coming to Steam "as soon as I can physically do it". Here's hoping it won't take too long.