Murdered: Square Want You To Solve Your Own Murder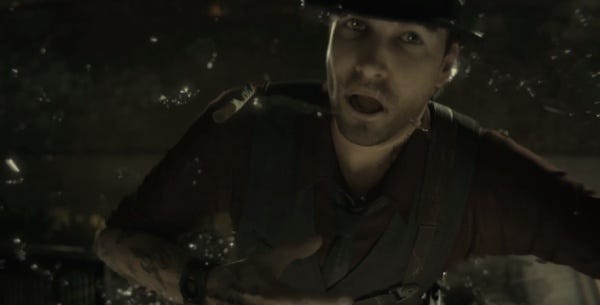 Perhaps the most impressive thing about Square's just-announced tease for a game called Murdered: Soul Suspect, is that they managed to secure murdered.com for it. I say that because we know literally nothing else about the game at this point, beyond a gloopy CGI teaser, and the news that it's coming to PC, 360 and PS3 in early 2014. Oh, and the notion that you're solving your own murder. I wasn't even feeling ill.
The teaser appears to have been the end goal of an ARG Square were running, also called Murdered. Someone looked at enough meta information and solved enough rot-13 codes or whatever, and now we can see...
To which I respond: NEW IP! WOO! It's a shame the title makes it sound like a hidden object game, but hopefully once we see something of it we can shake that. Right now, there's literally no more information, not even a developer.