Ni no Kuni 2: Revenant Kingdom and its DLC are now available on Game Pass
Worth it for the Joe Hisaishi score alone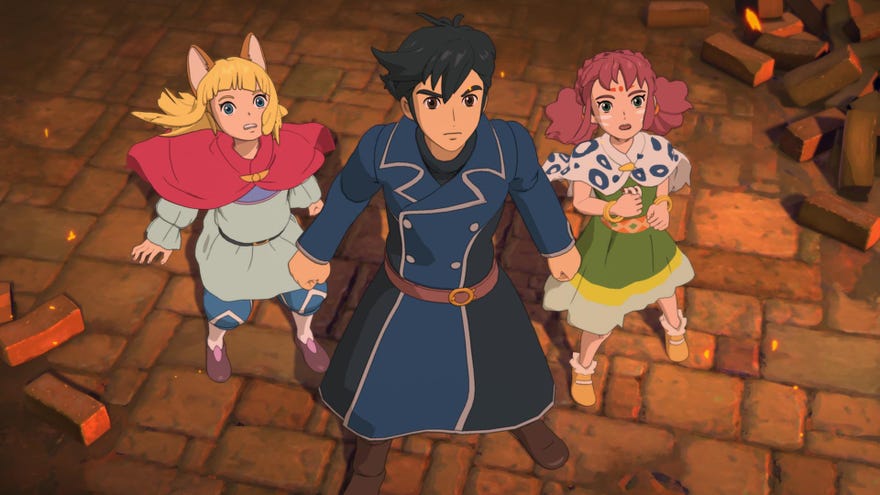 As of today, Ni no Kuni 2: Revenant Kingdom and all its DLC are available via Xbox Game Pass. Level-5's JRPG is set long after the events of the first game, has a new cast of characters, changes up combat a lot, and adds a sizeable kingdom management element to the game. I know people who like it and people who hate it, which in itself makes it interesting.
There are also a bunch of games leaving Game Pass at the end of the month, including Chinatown Detective Agency.
Microsoft announced the joiners and leavers on the Xbox blog. Everything else coming in March's second wave of games are DLCs, including Hubs & Transport for Cities: Skylines and Forza Horizon 5's Rally Adventure expansion.
The leavers includes a couple of good indies:
A Memoir Blue (Cloud, Console, and PC)
Chinatown Detective Agency (Cloud, Console, and PC)
ClusterTruck (Cloud, Console, and PC)
Double Dragon Neon (Cloud and Console)
Kraken Academy!! (Cloud, Console, and PC)
MLB The Show 22 (Cloud and Console)
Power Rangers: Battle for the Grid (Cloud, Console, and PC)
Alice B called Chinatown Detective Agency "pretty great" in her review, appreciating its writing, puzzles and cast. Steven Wright reviewed Ni no Kuni 2 for us, writing that it was "just the sum of its parts", nice enough but ultimately forgettable. Katharine liked it a lot more, writing that it has "all the makings of an all-time classic."
Graham S, formerly of this parish, had few positive things to say about Clustertruck, but other people do like it.