Ni No Kuni II releases new quests in free DLC
Return to Ding Dong Dell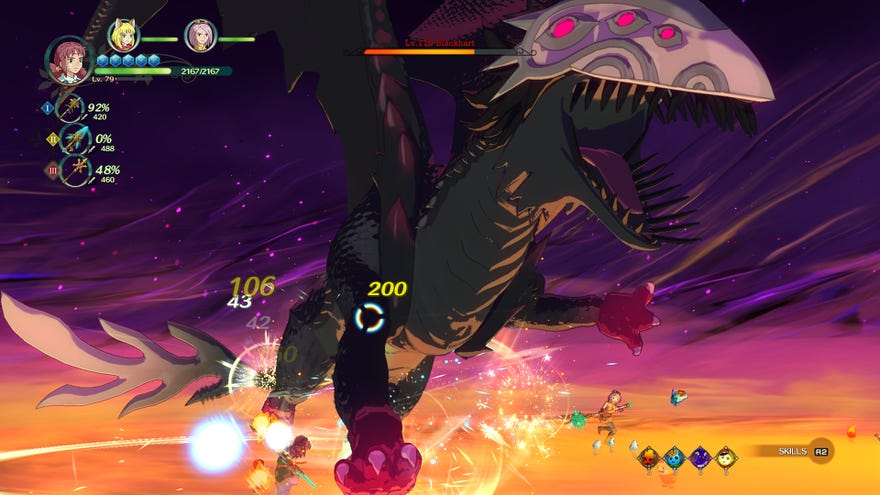 If you couldn't get enough of Ghibli-esque JRPG Ni No Kuni II: Revenant Kingdom, fear not, because there's now more available to explore. The game recently released some free DLC, designed for everyone who's looking for a greater challenge in the excellently-named kingdom of Ding Dong Dell.
Adding to the "40 or 50 hours-worth of honest enjoyment" that Steven T Wright described in his Ni No Kuni II review, the newly launched Adventure Pack focuses on giving more to experienced players. It expands the Faraway Forest area, and those who clear the new floors will be rewarded with fresh clothes for protagonist Evan and other characters. There's also new post-campaign quests that dish out their own rewards, in case you've finished up the story but want more to do.
The DLC also introduces two new and more powerful bosses. Firstly, a dragon called Blackhart the Winnower, and secondly Zeta, a lady with fetching blue skin described as the "Mischievous Mistress of Vast Disasters." (Honestly, same though.) And all for the low, low price of nothing.
There's two more content releases planned, one this winter and one early next year, though the game's £16.99/€19.99/$19.99 season pass suggests they probably won't be free. The former will introduce a puzzle-based dungeon that sees players facing off against new enemies and earning new rewards, while the latter is a story expansion.
Developers Level-5 promise that more details on those are coming soon. For now, you can pick up the Adventure Pack DLC for at no cost on Steam.