No PC Bulletstorm Demo, CliffyB Indifferent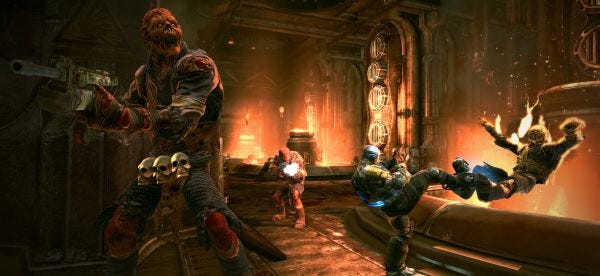 Aw, that Cliffy B is such a sweetheart. With the news that Bulletstorm demos will be available for the 360 and PS3, but not the PC, clearly a few people with a big grey box are a little miffed. Is this in case of demo piracy? Er um. So the gaming's Man Of Tact, as Blues report, has attempted to quell the storm with a thoughtful and thought-provoking tweet on the matter:
"http://bit.ly/eTr0BR - BULLETSTORM DEMO COMING TO 360/PS3 JANUARY 25th. In other news, PC gamers are grumpy about this."
Meanwhile, even though they don't deserve it, there's a couple of new videos below.
The game comes out on the 22nd Feb, but how will we know if it's our sort of thing, eh?