Not Giving a 4X (Demo): Distant Worlds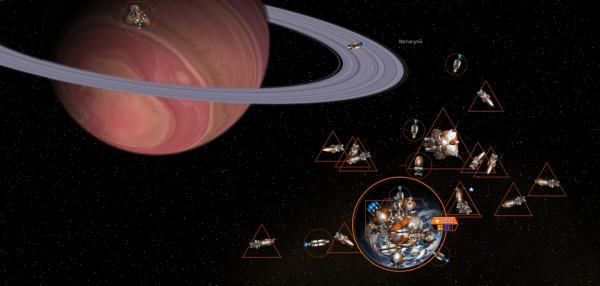 The forums have been all over this. While I've yet to play it - it doesn't have a demo - Distant Worlds seems definitely worth a plug. It's from Code Force and is a real-time 4X game, basically. Bar all the scope of the genre, its defining feature is how much can be automated beneath you. As in, the empire's civilians will go about and create their living little empire while you control the high-scale strategy. Reading around threads and AARs - try this ship design one - make me suspect this could be well worth digging into. Footage follows. Anyone played it?

Okay, I'm going to intro this video with a little note. Yes, it's clearly been done with a mike even worse than the RPS podcast one. Let's take that as a given and not judge it from that, eh?
More mini-picture-footage introducing various aspects of the game can be found on Code Force's youtube channel.
Now to talk Matrix into giving me a review copy or - gasp - buying one. Perish the thought.