OpFlash 2: (Very) Wobblecam Footage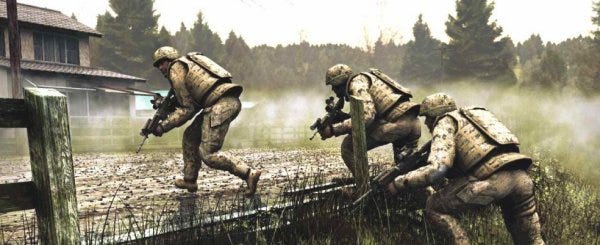 The Firstlook 2008 games event took place in Amsterdam last saturday and a few interesting materials are emerging. One is the Operation Flashpoint 2 presentation which PS3Life.nl have up on their site, and I've embedded after the jump. Despite the rather wobbly camera action it does demonstrate the impressive level of detail in the forthcoming soldier sim. As we've mentioned many times before, it's no ArmA, but in that Far Cry/Far Cry2 way, it looks like it might be developing into something really interesting on its own right. Thanks to Nabeel for the link.
These might take a moment to load.