Orcs Must Continue To Die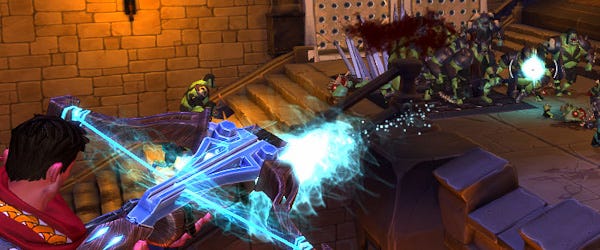 To all things, DLC. It's the law. The law of slightly tiring microtransactions. This law includes Robot Entertainment's impressively ridiculous Orcs Must Die, which is due two globs of DLC in the not too distant. The first of these is Artifacts of power, which launches for $2.49 next Tuesday. I could describe them to you, but I have a headache and need a lie down/hug, so I'm going to show them to you instead. No, don't weep for me. I'll live. If you can really call it living.

"Once downloaded, the Artifacts of Power will appear in your spellbook and can be used on any level in the game," you filthy great CHEAT.