All The World Is Green: Orcs Must Die Trailer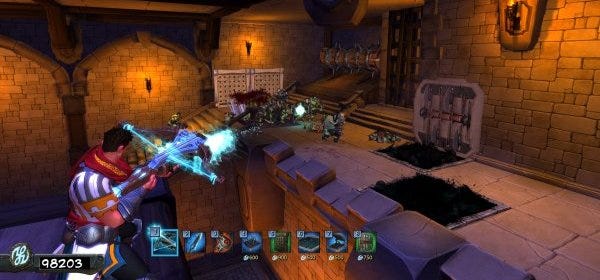 Great as it is, Sanctum isn't going to be the only action tower defense title that we'll be gifted with this year. Orcs Must Die is arriving this summer, and is looking like a neat counterpart- dark and dingy where Sanctum was bright and shiny, and slapstick where Sanctum was all business. Our Dan Griliopolous made it sound fun enough in his preview, too, and the new trailer features exploding barrels, which as we all know is basically a seal of quality.
I actually have a plan regarding explosives barrels. If I ever make a video game I'm putting a single red barrel in it. If the game doesn't feature guns, I will also place the game's one and only gun next to the barrel. The moment the player shoots that barrel, their character will explode. That's my plan.