Outer Wilds is (don't say it) wild (damn)
Out 'er this world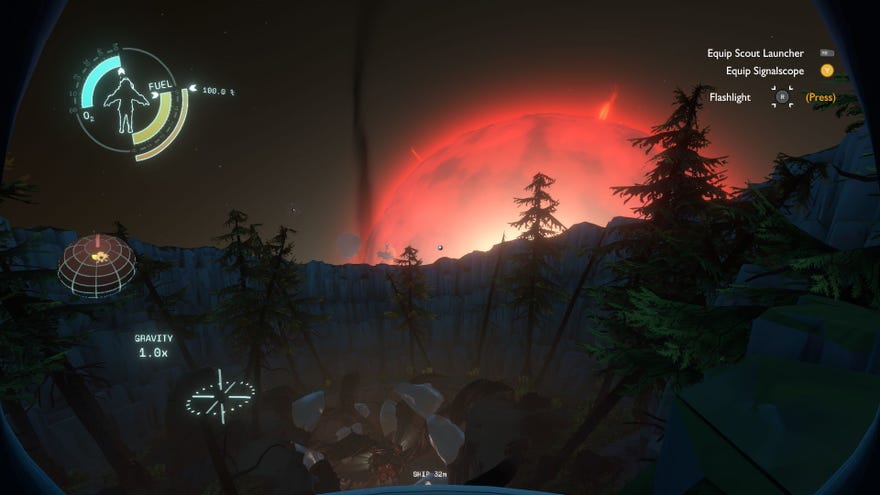 I'm a bit smitten with Outer Wilds. As Brendy sez in his review, it's a brilliant wander/wonder 'em up where the world is ending, but there's always time to roast a marshmallow. It deserves more than a hasty post, but E-threegeddon is upon us. I have to go watch dogs and try not to get this mixed up with The Outer Worlds.
Here's a brief list of various non-spoilery discoveries I've found feral.
Read the rest of this article with an RPS Premium subscription
To view this article you'll need to have a Premium subscription. Sign up today for access to more supporter-only articles, an ad-free reading experience, free gifts, and game discounts. Your support helps us create more great writing about PC games.
See more information