Paradox Hint At Three New Games, Revealed Next Month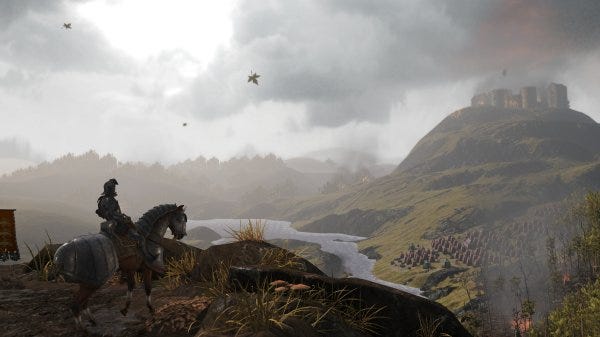 Paradox have announced their line-up for next month's GDC and it contains three new games. They're waiting until the convention to say what they are, but they've dropped some hints and codenames, including a new game from the Magicka team, an action multiplayer.
So the three secremative projects are:
Project "JFK" from Arrowhead Game Studios
Described as being "breakneck-paced multiplayer combat with a focus on killing your friends and looking cool doing it", it sounds like yet another direction for Paradox's publishing interests. And certainly a huge new direction for Arrowhead. It's principle is apparently, "More is more," which is undeniably factual.
Project "Revenge" from Critical Studio
This one's far more ambiguous, but sounds to me like a small-scale multiplayer, or perhaps co-op? They say, "All you need is two friends and one mortal enemy in this action packed action game in a world that can be described as death trap for heroes and children." Figure that one out.
Project "Silverado" from Zeal Game Studio
It's a combo. This one's combining RTS features with shooter, and tabletop wargame. And some sci-fi. Oh my. No more clues at this point.
They'll also be showing more of A Game Of Dwarves, and melee madness War Of The Roses, and I'll be there to hoover up as much information about them all as I can.