PlanetSide 2 Aims To Break Record For Most FPS Players
Shooting for 1,100 players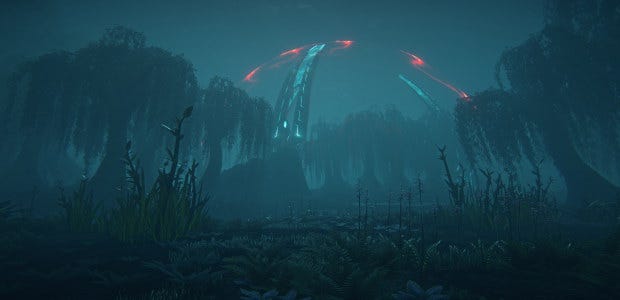 It's all full now. Go home. Go break your own record. Or start planning your attempt to break this one.
"Dedication's what you need if you wanna be a record breaker," goes an old song. But ugh dedication is such an effort! Trying is a real hassle! No thank you. No, what you need is to find someone dedicated to organisation, then ride their coattails to a world record by joining in a 'most people...' attempt simply by turning up in a place at a time. Far easier.
And why, here's just such an opportunity! PlanetSide 2 players are aiming to break the Guinness World Record for Most Players Online in an FPS Battle, and you could be one of them. The current record is 999 players, held by a game created solely to beat the first PlanetSide's playercounts.
Man vs. Machine set the record in 2012 but was created solely to do that. It was only playable on that one day and then shut down. That seems a bit cheeky, but the record's only a lark anyway.
PS2 community group PlanetSide Battles and developers SOE are trying to break the record by rounding up 1,100 people on January 24th. If you want a chance to get in on it, signups are over here for folks who can absolutely, definitely, positively, even-if-my-skin-falls-from-my-bones-ly make it; that'll give you a chance to be selected. Folks from the RPS PlanetSide 2 gang are trying to get in, so go on, join up with them.