PlanetSide 1 And Legends Of Norrath To Close Down
The 1% released from duty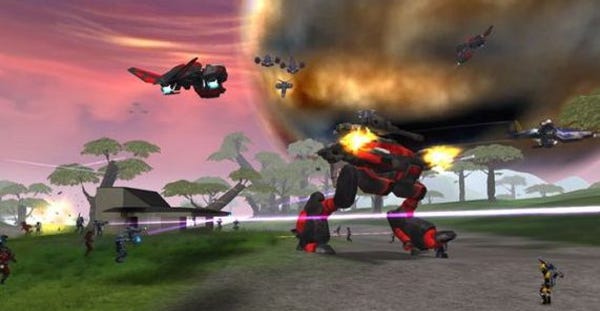 PlanetSide 1 and Legends of Norrath are closing down. This news comes from developers Daybreak Games Company, in two posts made on each game's respective forum. It brings an end to two long-running games, as Planetside has been going since 2003 and Norrath since 2007.
The Legends of Norrath post reads:
"Legends of Norrath has not had an active development team for quite some time and in the best interest of our company and players, we have made the difficult decision to close the servers on Wednesday, August 17, 2016 at Noon Pacific Time.

Purchasing Legends of Norrath booster packs and the monthly All Access Membership claim of Legends of Norrath booster packs will no longer be available after Monday, July 18, 2016 at 10AM Pacific Time."
While the PlanetSide 1 update says that:
"On July 1st, at 4:00 PM PT, we will be closing the PlanetSide 1 server. PlanetSide 1 has a very important history with Daybreak Games and a special place in the hearts of those who work on its successor. While we have run the game for free since 2014, due to evolving business needs and technical requirements it has become necessary to conclude this service."
Which means the 1% are finally being released from duty.
I'm less familiar with Norrath - a CCG set in the EverQuest universe - but PlanetSide 1 will have been running for over 13 years at the time of its closure, which is a long time for any MMO. Although its demise seemed inevitable when it went free , it's still a terrible shame for those who remain whenever an online world fizzles out. In this instance, Daybreak haven't announced any grand 'closing down' events for either game.
Daybreak are the company formerly known as Sony Online Entertainment, who changed their name after being bought by a private equity group early last year. Since then they've undergone layoffs across the company in an attempt to make them profitable, including the departure of many key developers on PlanetSide 2.