Plant Life: Meet Botanicula's Cellulose Chums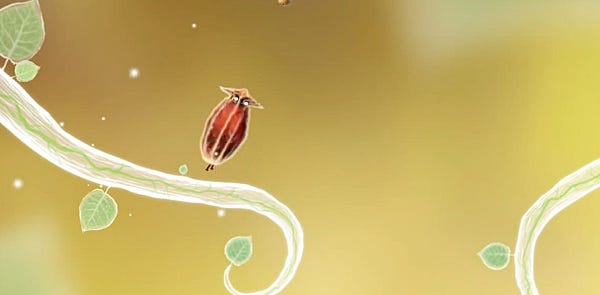 Coming later today, we'll be posting a chat with Amanita Design (Samorost, Machinarium) mastermind Jakub Dvorsky about new game Botanicula, the IGF et al, but as part of it he passed along a couple of mega-charming (I do like using the word 'mega'; it reminds me of being young and over-excited about new issues of Look-In) and never-before-seen new trailers that entirely deserve their own post.
If anything ails you today, a glimpse of this beautiful, strange and funny point'n'click exploration game will almost certainly help.

All three of these introduce playable characters in this exploration'n'puzzle-packed tale of 'little tree creatures who set out for a journey to save the last seed from their home tree which is infested by evil parasites.'
Mr Twig, which you might have seen already:
Mr Lantern, appearing for the first time in the whole wide world here:
Mr Poppyhead, also taking his first-ever bow (and who is my personal favourite of these):
There are two more of these delightful chaps yet to be introduced, but we can safely guess they'll also be plant-related, oddly-shaped acrobats of some sort.