Chuchel revealed by creators of Botanicula and Samorost
Always shroom for more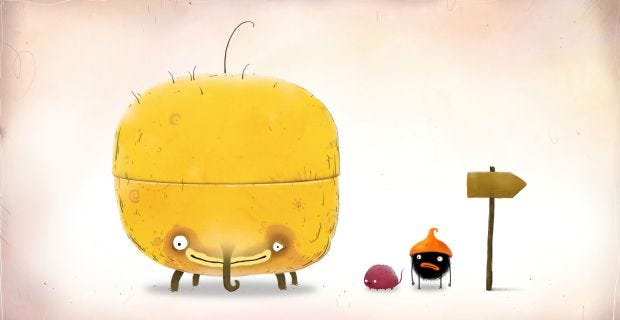 The makers of Samorost, Botanicula and Machinarium have announced a new game. It's called Chuchel [official site] and judging by these two teasers it looks in keeping with the studio's tradition of odd games with even odder names. We don't have much else to go on yet, however, just a couple of short trailers showing off what I'm guessing is the grumpy protagonist. Come and enjoy his garbled ranting.

(You can also see another even more teasery trailer, if you like). The game is being headed by artist Jaromír Plachý and the band DVA, who also featured in Botanicula as some musical insect things but were also the providers of the other-worldly soundtrack. I still rank Nonovó Tango as one of the collaborators' best works.
As for the game, details are thinner on the ground than a soggy page of Gideons bible. All we know is that it's due out sometime in the second half of 2017 and the wee fella above, scratching his head and trying to be scary, is going to feature. Given Amanita Design's history of exquisitely animated point and click adventures, it's likely that's what we're looking at here. Our bets are firmly on more enchanting clicking and puzzle-ish wonderment.