Play This Demo. Why? Just Cause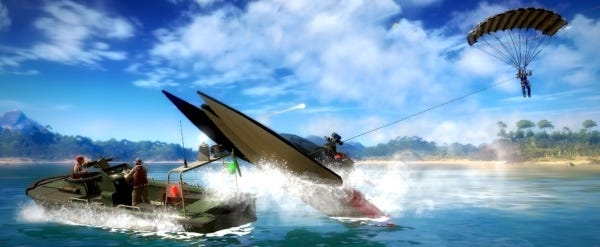 That gag never gets old. Alternatively, it's always been unbearably ancient, which is just how I like 'em. Wait, that sounds wrong.
Anyway: 1.3Gb of Just Cause 2 demo is now available on Steam. Haven't tried it yet, as it's only just arrived, but go forth and ascertain whether Walker's incessant frothing about the trailers has been justified or not. Also, grapple stuff to other stuff. "It's easily one of the biggest freeroaming demos of all time," says a man in a suit. He knows the score. Oh yes, and remember you can't play this if you run Windows XP, as apparently having the gall to play videogames on a perfectly capable operating system from 2001 is akin to being a single-celled organism.