Playerunknown's Battlegrounds declares FIX PUBG a success, talk new development directions
Fixed PUBG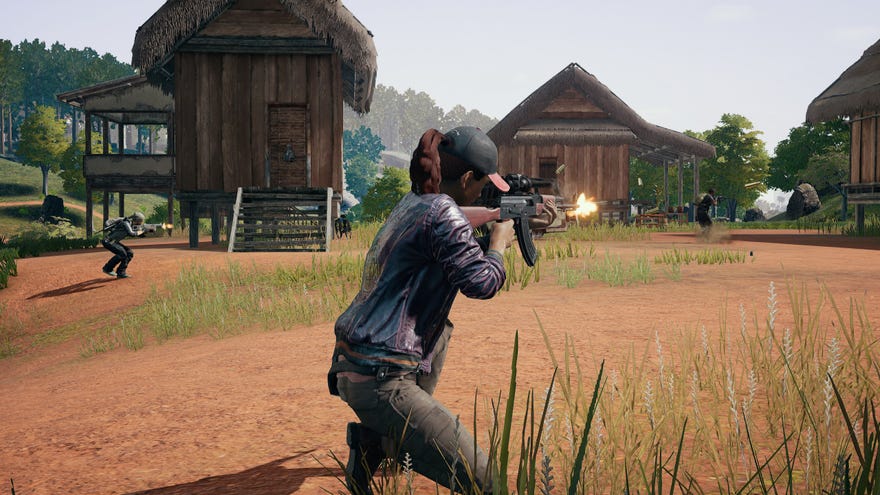 Playerunknown's Battlegrounds' recent bug squelching period is over, according to its dev team. Executive Plunk producer Taeseok Jang took to Steam to thank players for their "continued support," give details on improvements to performance and optimisation, and to explain what's still to come regarding matchmaking, anti-cheat solutions, and the game's 2019 roadmap.
PUBG Corp announced FIX PUBG three months ago, and according to Jang's post all 100 bug fixes and quality of life improvements identified at that time have now been implemented. "I don't say this to ask for praise, rather we are disappointed that this list was 100 items in the first place," he writes. The devs are also working on creating a new feedback system that will allow players to submit bug reports and track progress on their fixes, which should be released "before the end of the year."
The post also goes into significant detail on performance optimisations undertaken during the campaign, as well as progress on, and future plans for, matchmaking. One proposed solution is allowing players to choose, for example, queuing for a particular map even if that may increase their wait times, "based on their personal judgement."
An example UI shows a message that a player may receive when the matchmaking pool is running dry that explains that they may enter a different server region, but that it will reduce network quality and affect their teammates. "In the end, we want to provide useful information for players to judge the situation and make the choice between wait time and optimal performance themselves," Jang writes.
Speaking on anti-cheat measures, he says: "Our fight with unauthorized programs can only be compared to a never-ending battle." So far, 13 million accounts have been permanently un-plunked, but Jang admits that "bans and countermeasures aren't enough to dissuade the production of these programs." The devs'll keep trying though, saying they're developing new forms of monitoring and that they'll soon begin implementing hardware bans. Apparently, there's another developer update with more information on the issue coming soon.
Though FIX PUBG might be over, Jang says that the company has redesigned their roadmap for 2019. "Build stability and quality are now our most important value," he writes, "and upon that base we will build new Battle Royale gameplay and new content." He warns that this might cause a slower rate in updates, but hopes that this will be temporary "as these processes become more proficient."