Portal Continues To Make Loons Of Us All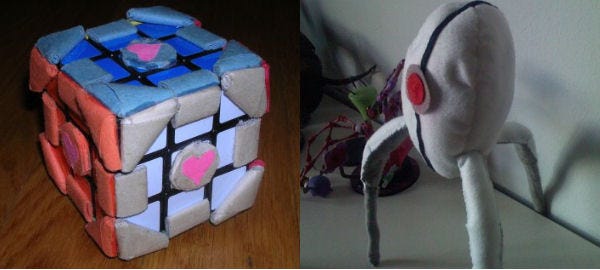 What's that you say? We haven't posted some lunatic fan-made Portal madness in a while. Oh, ok then, have two.
The Rubik's Companion Cube comes to us courtesy of Niki, tells us says, "My office had a Secret Santa and I got this hand-decorated Rubik's cube. It was probably the best gift I got this holiday season."
What fantastic, understanding fellow office peeps. The only thing that could possibly be better would be a fantastic, understanding girlfriend...
RPS reader Rogier linked us to some photos of a gift a colleague received from his girlfriend. A hand-made plush turret. Wow. Rogier explains, "It's about 12" tall, and cuddly as all hell."