Prison Architect Is The Daddy Now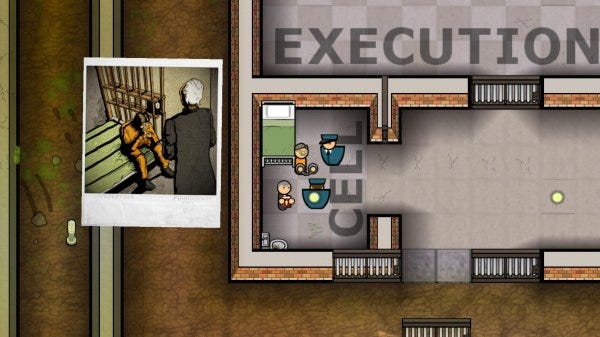 Introversion's management sim/financial experiment Prison Architect has done reasonably well for itself off the back of an alpha version alone, managing 10,000 sales and not too far south of $400,000 as a result.
Those are small beer numbers for a full release game, but we're talking about a far-from-finished alpha only available direct from the developer. In that context, it is BIG BEER.

It's also "way beyond our expectations," say they. I should probably be more Ice Cold Objectivity Man, but after seeing Introversion have a bit of a rough time in recent years, I'm really glad that things seem to be working out agian.
Introversion have also declared that PA won't be out of alpha any time soon - they want to get this one bang-on right. Updates will be regular, however - they put out the first major one last week, and reckon "somewhere between two and four weeks" is the likely frequency of future updates.
There's a detailed breakdown of planned changes and improvements over in Chris Delay's lengthy state of play post here. He sounds dead chuffed, too.