Rainbow Six Siege's new season Crimson Heist has begun
Introducing map reworks, a new operator, and more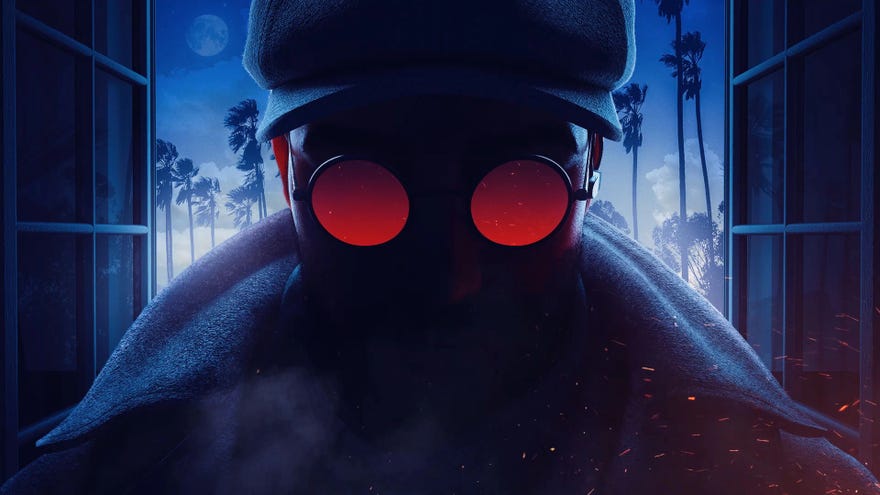 Crimson Heist, the first new season of Rainbow Six Siege's sixth year, has landed. It brings with it lots of goodies too, including the fashionable new operator Flores and a rework to the Border map. It actually seems like a pretty good time to drop back into the tactical FPS if, like me, you haven't played it in a while. Ubisoft have lowered the prices of a bunch of operators, and some new features like a match replay function have been added too.
But first, Flores. He's an attacker operator who uses explosive drones to get info and cause some mischief for the defenders. His gadget, the Ratero Charge, is a remote controlled drone which he can set to detonate to deal damage to enemies, or take out defender traps. If enemies shoot this drone before it reaches its destination, it stops in its tracks and turns bulletproof before exploding - so it's probably best not to shoot at it if you see one dancing around your feet.
The other biggie for this update is the Border rework. New staircases and balconies have been added in to create a little more space inside the building, and one of the bomb sites has been reorganised to improve lines of sight.
Ubisoft have also added a new secondary weapon that most attackers can add to their loadouts. The Gonne-6 is a nifty hand cannon that fires a single explosive shot which can make holes in breakable surfaces, and destroy bulletproof gadgets.
Then there's the match replay beta, which does exactly what it says on the tin. You'll be able to rewatch matches you've played from loads of different angles, as well as pause, rewind and all that stuff to make sure you catch all the best bits (or worst bits, match replays are great for learning where you went wrong).
For those of you looking to pick up a new character, the prices of some operators have been decreased. Lion and Finka now cost 10,000 Renown (earnable currency) or 240 R6 Credits (buyable currency), Mozzie and Gridlock are priced at 15,000 Renown or 360 R6 Credits, and Oryx and Iana are 20,000 Renown or 480 R6 Credits.
As always, with a new season comes a whole host of balance changes, tweaks and improvements. Check 'em all out in the patch notes here.
And in case you missed it,
Ubisoft recently spoke of their plans for cross-platform progression and play
. Though, they don't seem so sure about letting PC folks into games with Xbox and PlayStation players.