Reviewinated: The Other SC2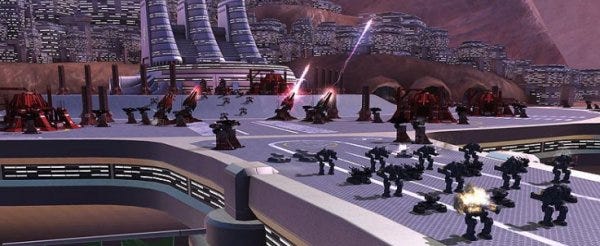 My keyboard + Supreme Commander 2 = 1200-odd words on Eurogamer. Going to be a divisive game, this - even behind RPS closed doors, Quinns and I have furiously disagreed about it. But then, he hates most things and I hate everything else, so such argument is inevitable. Here's a quote from the review, anyway. I know you like quotes.
StarCraft is like some rare breed of exquisite tropical fish which requires constant care and attention else it'll perish, while SupCom 2's more like an average moggy. It might be less of a talking point, but chuck some food in a bowl a couple of times a day and that's about all it needs to show you love.
I really need to stop using cat analogies.