Rift Is Looking Pretty Classy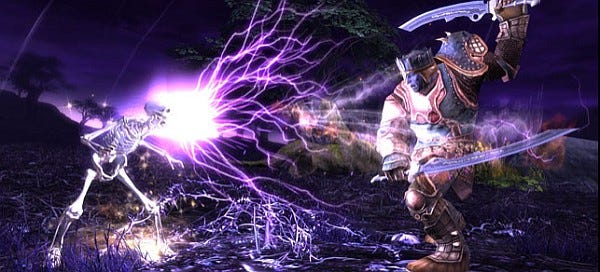 How classy? Well, each of the upcoming MMORPG's four classes, Warrior, Rogue, Cleric and Mage, has eight sub-classes called "Souls", from which you pick three. So you won't just be a Warrior, but a Reaver-Beastmaster-Warlord, capable of switching your powers out for that of a Riftblade-Void Knight-Beastmaster (or anything else) at the touch of a button. With hundreds and hundreds of different class combinations, Rift is most definitely a classy creation. Look, there's a new video proving as much after the jump.

This makes the real question whether Rift will have style. We have yet to hear any news about fighting styles, but there's a possibility that you guys will be the first to hear when we do.