Riot Explains League Of Legends Downtime, Huge Queues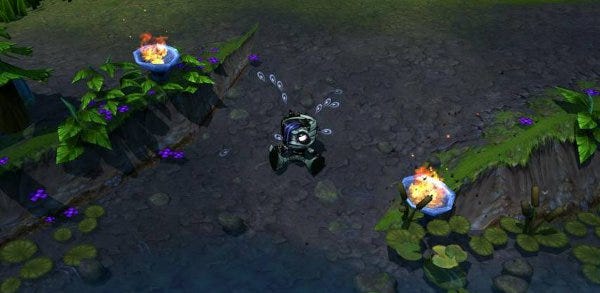 It hasn't been a good week for League of Legends. Between all the ups and downs and incredibly long (multiple hour) queues, Riot's flagship has been looking less like a MOBA and more like a theme park rollercoaster. North American servers, especially, have been out-and-out unavailable for hours at a time, and players, naturally, have felt quite a tingling in their pitchfork-and-torch regions. To its credit, however, Riot's gone on record explaining the situation in full.
The developer broke down the breakdown of its servers in a recent forum post:
"We are painfully aware of the problems many of you have been experiencing: 1) Extended outages: The North American service has been unavailable for significant stretches of time. 2) Long queue times: We've had to throttle logins and concurrent players due to these issues. 3) We've also confirmed that some players are missing content: runes, rune pages, champions, etc."

"This is frustrating for you, and we feel that frustration deeply. This isn't the service you've come to expect and it isn't what we want to deliver. It's been code red for engineering and support Rioters, and we've been working literally around the clock to identify and resolve these problems."
Riot went on to explain the root of the problem, which stems from a recent patch. Apparently, rigorous testing - the same that all LoL patches are subject to - didn't catch this issue, and it only struck the moment the patch went live. Specifically, Riot notes that accurately simulating millions of players accessing something at once is a truly herculean task, but it'll make sure to come up with a better solution in the future. For now, though, the developer can only ask for patience.
"Over the last 48 hours, we've made substantial hardware configuration changes that we believe will address the problems. We're actively monitoring the service, but we're still not out of the woods. I know the thing you want to hear most is when everything's going to be back to normal. I'd love to give you a timeframe, but we want to be absolutely confident in our solution before signaling the all-clear. Our number one priority is restoration of a stable game experience."
So it's a frustrating situation, but Riot's at least handling it admirably. For now, your best bet appears to be monitoring this Twitter feed and, of course, the big bad forum thread of ultimate sadness. We'll do the same and keep you posted.