Risen 2 Pub Slams "Technology Gap" Ports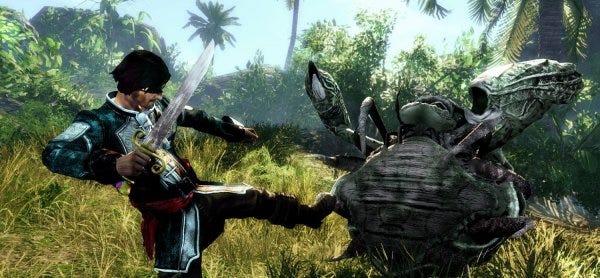 Speaking with Strategy Informer, Deep Silver (publisher of Risen 2) Daniel Oberlerchner said: "I can tell you that we are going to have the optimum experience across all platforms, and they are going to be different experiences. There IS a technology gap. Some studios say they are going to have the same quality across all platforms, which is to say you take the weakest platform - the Xbox 360 - and you have the same crappy textures for the Playstation 3 and the PC." He went on: "It was just a couple of weeks ago there was a PC game that was... *laugh* well, I don't really want to go into details, but our decision is that we want to have a really hi-res experience on the PC. There is no reason why we should create hi-res textures, then just make them blurry for a console version, then put everything back on the PC again - it doesn't make any sense."
Risen 2: Dark Waters is some time in 2012.