Rodina's Combat Is Atmospheric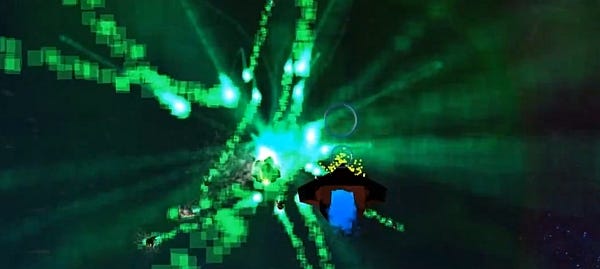 I am still waiting for one space game to come out this year. Just one. I helped fund Elite: Dangerous and Star Citizen, I've put an X over every date of my calendar to remind me there's a new X game coming out, and I mourned the hobbling of 0x10c in an emotional scene that was just like the end of Star Trek 2: The Wrath of Khan, though it did get me banished from the polar bear enclosure at the zoo. I am a patient man, but right now I go to sleep weeping for the galaxies I've yet to explore, and wake up each day with a black hole in my heart that is just waiting to be filled. I have hope that Rodina, another adventurous space game that's already impressed me, might break through the atmosphere, scorch the grass in my front lawn as it lands, and welcome me aboard, but it's yet to happen. There is, however, a nice trailer showing off the combat.

This looks very blasty. I'm enjoying Rodina's take on space, and it looks like it understands that go-anywhere, do-anything space game can be arcadey. The fighting feels a bit like Freelancer and Star Fox. If there's multiplayer, I can see the valleys and mountains being useful if you're being hunted by colourful space jerks.
What? No release date? Nooooooooooooo...