Role, Playing, Shooter: Borderlands Trailer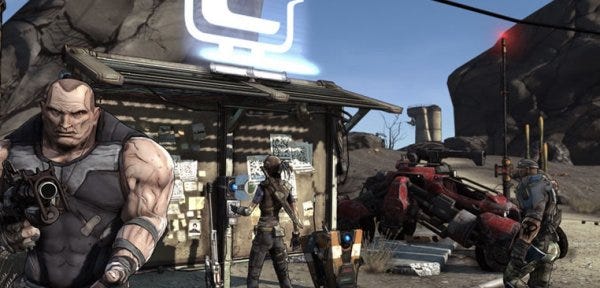 Looks like Gamespot managed to get first dibs on the new Borderlands trailer - I've posted it below. Lots of splattery monster killing, some bits and pieces of game footage, and plenty of random post-apocalyptic carnage. There also appears to be a comedy robot. Borderlands is, as someone pointed out in the previous release-date post, being sold as a role-playing shooter: an RPS.
Does that bode well? Go take a look.