Rotors Scoped: Take On Helicopters Coming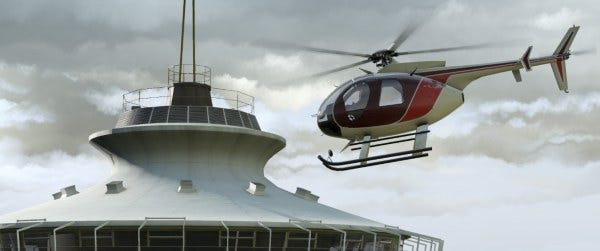 Excitement is literally in the air! Bohemia Interactive (Czech developers of Operation Flashpoint and Arma II fame/infamy) have announced Take On Helicopters, a new simulator focusing on the rewarding challenge of flying helicopters as well as "beautifully rich landscapes". I will admit to some disappointment that Take On Helicopters is not a game about taking on helicopters mano-a-mano, nor is it a game about taking on helicopters like you might take on an adopted child, having to then tutor your fledgling helicopter in the ways of right and wrong. "Well done, baby helicopter! It was RIGHT to chew up that taxman in your small yet deadly rotor blades!" And you could stroke its grille and listen to its silky purr.
What can you do, eh? The announcement trailer follows...

On the one hand, it's a terrible trailer. Awful. So slow! On the other hand, I quite like it because instead of making false promises about the game, it manages to simultaneously convey the thrill of controlling this monster machine and the creeping boredom of playing a simulator. Good work, Bohemia!