Shenmue III won't be released in 2018, but you knew that already
2019 is the new plan (for now)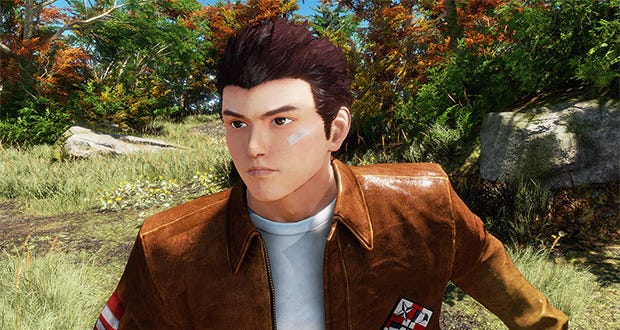 You've been waiting 17 years for Shenmue III - what's one more year between friends? Sure, a delay until until 2019 makes the time between the wildly successful Kickstarter for Yu Suzuki's white whale and its eventual reality jump to four years, but I think we all knew this was inevitable.

Publishers Deep Silver quietly announced the delay today, meaning it won't make its planned second-half of 2018 release - itself a delay from the originally-planned 2017 completion date. The second sequel to what was at the time one of the most expensive games ever made, Shenmue III was always going to involve a certain amount of shooting for the moon. While Deep Silver don't go into detail about what, exactly, still needs doing or improving, they do say that "The extra time will be used to polish the quality of the game even further, to the high standards it deserves and release the product in the best possible timeframe."
Creative lead Yu Suzuki added in a Kickstarter update that "To all of our backers, we are very sorry for the delay. After much discussion with our partners, Deep Silver, we have concluded that extending the release will allow us to deliver Shenmue III at its best. We promise to use this time to improve the quality of Shenmue III. We cannot thank you enough for your enduring support."
Seems fair to me, though I imagine there are a few broken hearts right now. If you're gonna make (or, indeed, crowdfund) a hugely ambitious action-adventure-everything game with an open world and brawling and minigames and characters with lives and all that, why would you not want to give it every day of development it could possibly get? On the other hand, you don't want it to spend years drifting ever-further into the stratosphere, I guess. We all know the stories.
While we wait for 2019, the good news is that the first two Shenmues are finally PC-bound this year.