Simply Wonderful: SimCity Dated For February 2013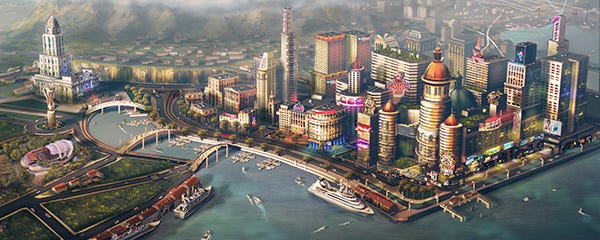 The pre-E3 news volcano keeps on spewing molten infobits, as is its over-exuberant wont. EA, for whatever reason (perhaps, you know, E3) is saving its trailers until next week, but it's seen fit to toss a rather important morsel in hungry fans' direction to tide them over. Namely, via an email touting the publishing kingpin's trade show lineup, it pegged SimCity's grand opening for February 2013. Previously, all we had to go on was a vague "2013." Now then, here's hoping that actually goes according to plan - given the precedent set by a certain other recently launched "always online" game.
Maxis, meanwhile, has promised a grand unveiling next week - far beyond rough-around-the-edges tech demos. Most crucially, multiplayer's apparently a lock for the show, which means we'll finally understand how EA's admittedly less potent connected tech will improve our experiences. So then, chatter excitedly amongst yourselves. Preferably in Simlish.