Smallfilms: The Delights Of Noggin, Bagpuss, The Clangers And More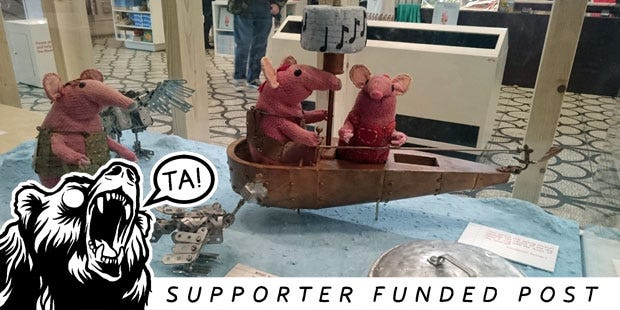 This weekend I spent part of my Sunday at the V&A Museum of Childhood reduced to squeaks of excitement by their Smallfilms exhibition. In case you don't know the name, Smallfilms is the company consisting of Oliver Postgate and Peter Firmin which is responsible for Bagpuss, The Clangers, Noggin The Nog, Ivor the Engine and more.
Read the rest of this article with an RPS Premium subscription
To view this article you'll need to have a Premium subscription. Sign up today for access to more supporter-only articles, an ad-free reading experience, free gifts, and game discounts. Your support helps us create more great writing about PC games.
See more information