Song Of Farca is great if you don't take it personally
I hardly know her!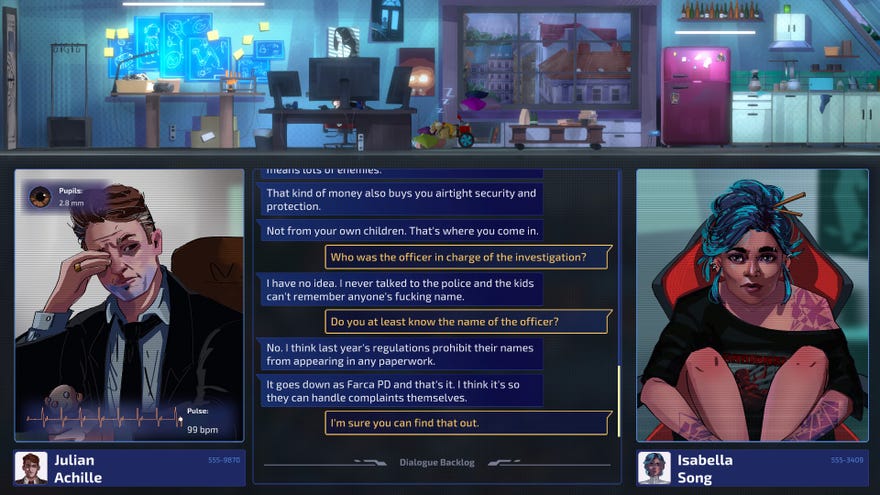 Often a game can feel frustrating because you can't make decisions that you want to. I had this initially with Song Of Farca. It almost kept me from playing it further, until I came back at it with a different attitude instead, thanks to a few conversations I've had lately about player choice versus narrative.
You play as Izy Song, a hacking-based private investigator in a fictional, dystopian island in the near future. And she's kind of a fool.
Read the rest of this article with an RPS Premium subscription
To view this article you'll need to have a Premium subscription. Sign up today for access to more supporter-only articles, an ad-free reading experience, free gifts, and game discounts. Your support helps us create more great writing about PC games.
See more information