Sons Of Monarchy: Crusader Kings II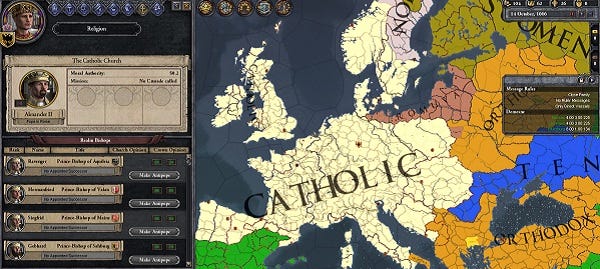 Paradox are currently running a closed beta for Crusader Kings II, their medieval dynasty-builder, but if you're not blue-blooded you probably didn't get an invite. The next best thing to the beta is this not-live recording of yesterday's live demonstration with executive producer Johann Andersson. It's a proper play session rather than a glossily edited together showcase, which makes it more instructive, particularly as Johann fields some decent questions from the internet audience. It's split into five parts, in the first of which nothing occurs for ten minutes and fourteen seconds. So, skip forward probably.
I have been playing the beta and will share some impressions when time permits. Short version: still not entirely sure about the new interface but the game has me in its gauntlet-clad grip. Pleasing.