We Have Many Criminals: Space Funeral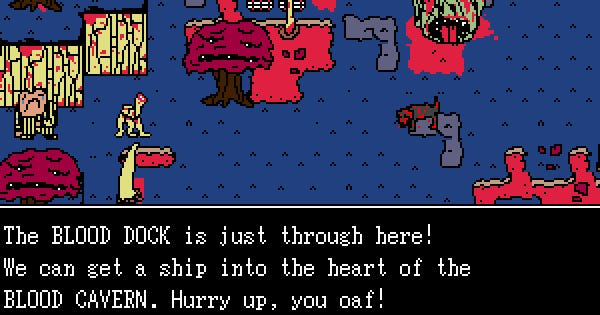 If you're like me, you grew up with a SNES-ful of JRPGs. Your tiny hands gripping the controller, your face a slack mask of subservience, your mind transported to worlds so charming and so dramatic that you didn't care if you had to fight for your life every twelve steps.
Space Funeral isn't charming, but it's definitely dramatic. How dramatic? The three options in the main menu are "Blood", "Blood" and "Blood". Made in RPG Maker 2003, Space Funeral is the story of a boy named Philip and a horse with four legs and no head called Leg Horse travelling to the City of Forms to learn about how all things are formed. It is Final Fantasy directed by Alejandro Jodorowsky, with disturbed art and awesome music. It's also pretty short, and even the battles are easy and backwards enough to be a good time. Get it here, or if you're not convinced that you should get it, the video below should convince you.

It's worth checking out the developer's other games, too. This guy is one fun guy.